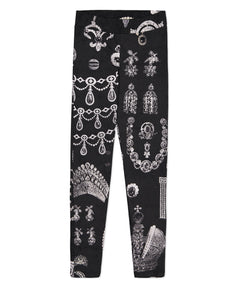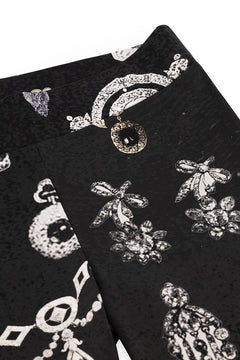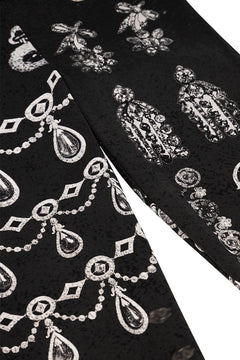 Black Stefan Flex Leggings
Linder is a ready-to-wear brand launched in New York City in 2013. The brand's aesthetic reflects the partnership of Co-Creative Directors and Designers, Sam Linder and Kirk Millar. Linder's tailoring opts to highlight the male form, rather than concealing it, refreshing the contemporary high fashion trope of gender-neutrality to bring about new, at-times intensely personal emotional and intellectual ends.

These black Linder Stefan jewel print leggings have a pull-on design Named after the Greek word for 'crown', these leggings are suitable printed with jewels, brooches, crowns, and tiaras. 
Skinny Fit | Women: One Size Down / Men: True To Size  
74% Polyamide, 26% Elastane | Dry Clean Only.