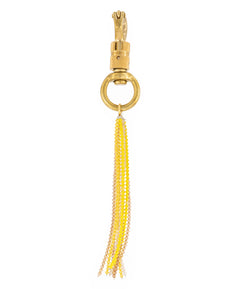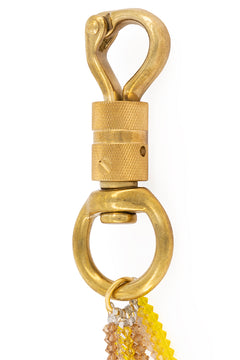 Gold/Yellow Jacobus Keychain
Linder is a ready- to-wear brand launched in New York City in 2013. The brand's aesthetic reflects the partnership of Co-Creative Directors and Designers, Sam Linder and Kirk Millar. Linder's tailoring opts to highlight the male form, rather than concealing it, refreshing the contemporary high fashion trope of gender-neutrality to bring about new, at-times intensely personal emotional and intellectual ends.

One Size | Beaded Swarovski Crystals | Approx. 11" length.