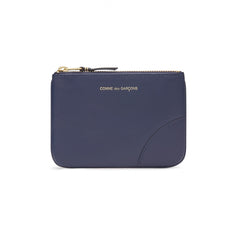 Navy Classic Leather Coin Pouch
Comme Des Garçons Wallets
From Japan comes the conceptual legend Comme Des Garçon, the avant-garde brand that started in the early '80s with Rei Kawakubo as head designer. The Wallets line complements the mainline in color, graphics, and simplicity.
This is the Perfect wallet with its compact minimal design, ideal for everyone.
100% Leather | Crafted in Spain.