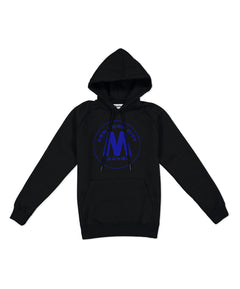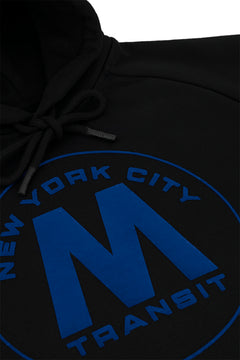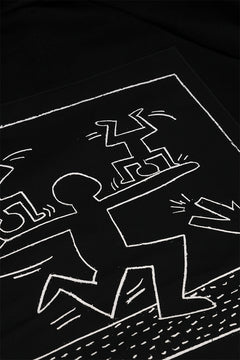 Black Odysseus Keith Haring X MTA Hoodie
Études represents a global experience of visual culture. Established in 2012, the brand operates across platforms ranging from menswear to publishing, at once reflecting and engaging the contemporary landscape through diverse but distinct content.
"Especially inspired by Haring's very first pop-graffiti drawings on empty subway advertisements inside NYC's underground system, we created a collection that aims to symbolize a metropolis' unbroken dialogue"
Long sleeve cotton hoody in black. Black drawstrings at hood. Kangaroo pocket at waist. MTA design on front, Keith Haring artwork on the back.
Relaxed Fit | Women: One Size Down / Men: True To Size  
100% Cotton | Dry Clean Only